NEW
SERVICE
TIME
​
10AM ENGLISH
11:30AM SWAHILI/English
SERVICES ARE LIVE-STREAMED
ON FACEBOOK & YOUTUBE
7PM EVERY OTHER WEDNESDAY
A UNIQUELY DIFFERENT CHURCH EXPERIENCE. RELEVANT, REAL & CHALLENGING CONVERSATIONS FOR FOLLOWERS OF JESUS &
NOT-YET FOLLOWERS OF JESUS ALIKE!
​
LIVE-STREAMED ON FACEBOOK
& YOUTUBE
WE ARE A DIVER

SE COMMUNIT

Y
At Living Hope we love to love others! We love it even more when we get to partner with our community when we serve! Here are some of the organziations we lead and partner with in order to make a tangible impact in the lives of those in need around us!
our
story
Imagine a ragtag group of people, young and old, who are on a journey with God to get real with others and see the mess they call life as one giant opportunity to experience His love and truth.
We believe that belonging in community is the first step in our journey with God and that it is through real relationship with Jesus and others that God transforms us into His likeness.
We believe that growing in faith is a journey of choosing God's way over our way and in so doing, position our lives to experience relationship with Jesus and encounter a change where our lives begin to look like His.
We believe God created humans to be in relationship with Him and through the restoration of that relationship in Jesus we are called to join Him in making all things new, bringing heaven to earth right here, right now.
Three words that motivate action. It is our hope that we will discover the fullness of life through Christ as we seek to belong in community, grow in becoming more like Jesus, and then go and proclaim His already not yet kingdom to the world!
UPCOMING COMMUNITY EVENTS
Sun, May 22

Living Hope Church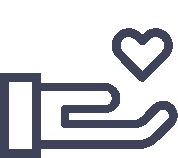 "Whoever is generous to the poor lends to the lord, and he will repay him for his deed."
The irrational generosity of people like you fuels incredible
life-changing moments experienced by everyday people like you.
Ordinary folks just like you who love Jesus and will give everything and do anything to help you on your journey with God.
We believe the church isn't a building or a place but instead is us! We want to connect with one another and with Jesus everywhere we find ourselves! Church everywhere is a collection of resources to bring your faith experience into your everyday and EVERYWHERE!
generation
now
New to Living Hope?
We would love to get to know you and your teenager!
​
We believe God has BIG plans for the youth of the world and it's our passion to help them on that journey.
We believe our teens have a very important part in God's mission to change the world!
A loving group of adults from Living Hope has committed to pouring out their lives to our teens in order to explore that mission and live life together.
We believe in the next generation!
It is our passion and desire to provide a safe, fun, and nurturing environment for your child to encounter God's love.
Every volunteer of Faith Factory has passed a background check.
With our check-in and check-out procedures, we are confident that children leave only with parents or parent-authorized adults.
Your child will have fun and learn about God in age-appropriate classes: 0-2, 3-4, K-5th.
We believe church should be a place where families grow and connect together in their faith! Because of this, at Living Hope, the kids and adults are learning together!
check out
The bible says what podcast
Listen to Our Latest Episode
Ever scratch your head when you read the bible? You're not alone! The Bible Says What podcast navigates all the questions we have but are too afraid to ask! Pastors Jon & Paul share conversation and experience in this fun and engaging podcast!
"Endings are not always bad. Most times they are just beginnings in disguise." ~Kim Harrison